Production Status: Completed
Cemil is a scientist who has turned his back on modern life by leaving his bright career and leaving the tiring city life. On his journey to the Dead Land region, his path crosses with seed geneticist Professor Erol Erin. The life of the duo, who went out to look for the seeds they will plant on the road, will be completely different, and everything Erol has learned so far will change. Semih Kaplanoğlu is the scriptwriter and the director of the movie.
Crew
Director: Semih Kaplanoğlu
Writer: Semih Kaplanoğlu
Music: Mustafa Biber
Producer: Semih Kaplanoğlu
Producer: Nadir Öperli
Co-Producers: Johannes Rexin, Bettina Brokemper, Sophie Dulac, Michel Zana, Fredrik Zander, Taha Altaylı
Co-Producers: Alexander Bohr, Olivier Père, Remi Burah
Cinematographer: Giles Nuttgens
Editing: Ayhan Ergürsel, Osman Bayraktaroğlu, Semih Kaplanoğlu
Set Decorator: Naz Erayda
Casting Director: Béatrice Kruger
Sound Designer: Jörg Kidrowski
Sound Assembler: Cenker Kokten
Cast
Jean-Marc Barr
Ermin Bravo
Grigoriy Dobrygin
Lubna Azabal
Cristina Flutur
Hal Yamanouchi
Mila Böhning
Jarreth J. Merz
Nike Maria Vassil
Rainer Steffen
Hoji Fortuna
Mehmet Yılmaz Ak
Haydar Köyel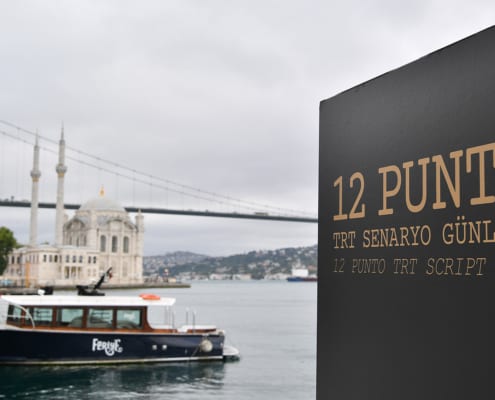 https://trt12punto.com/wp-content/uploads/2020/12/gorsel-1.jpg
980
1630
admin
https://trt12punto.com/wp-content/uploads/2022/01/12-punto-2022-logo.png
admin
2021-01-13 15:07:25
2021-02-13 00:11:35
Submissions for 12 Punto TRT Script Days Are Open Now!