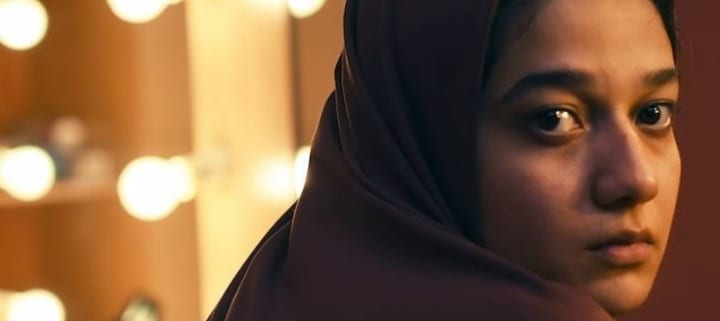 The Sundance Film Festival awards held between January 23 and February 2 this year found their owners. In American cinema "Minari" and in the world cinema "Yalda" won The Grand Jury Prize.
The production that came to the fore in the American cinema department was the "Minari" by Lee Isaac Chung. Telling the story of a Korean family who moved from Los Angeles to Arkansas to farm in the 80s, the film won both the Grand Jury Prize and the Audience Award. In the world cinema, Iranian "Yalda" was deemed worthy to the Grand Jury Prize. Mexican production "Sin Señas Particulares" was another production drawing attention in this category by winning both the Audience Award and the Special Jury Prize (Script).
It was also announced that Tabitha Jackson would take John Cooper's place as the new director of the Sundance Film Festival during the ceremony where the awards found their owners. Tabitha Jackson had been dealing with the Documentary Film program of the Sundance Institute.
The fact that digital platforms such as Netflix and Amazon compete with large studios to get the rights of remarkable movies has also led to the signing of important agreements at the Sundance Film Festival this year. While Neon and Hulu broke a new record by paying $17.5 million to purchase the rights of "Palm Springs", which was one of the most remarkable films of the festival, the new films such as "The Night House" and "Uncle Frank" were also subjected to significant agreements that were worth more than 10 million dollars.
2020 Sundance Film Festival Awards
USD-Drama
Grand Jury Award
Minari
Audience Award
Minari
Director Award
Radha Blank – The 40-Year-Old Version
Waldo Salt Script Award
Edson Oda – Nine Days
Special Jury Award (Player Community)
Charm City Kings
Special Jury Award (Auteur)
Josephine Decker – Shirley
Special Jury Award (Neorealism)
Eliza Hittman – Never Rarely Sometimes Always
US-Documentary
Grand Jury Award
Boys State
Audience Award
Crip Camp
Director Award
Garrett Bradley – Time
Special Jury Award (Breakthrough Filmmaker)
Arthur Jones – Feels Good Man
Special Jury Award (Social Impact)
Elyse Steinberg, Josh Kriegman, Eli Despres – The Fight
Special Jury Award (Editing)
Tyler H. Walk – Welcome to Chechnya
Special Jury Award (Innovation in Non-Fictional Storytelling)
Kirsten Johnson – Dick Johnson Is Dead
World Cinema-Drama
Grand Jury Award
Yalda
Audience Award
Sin Señas Particulares
Director Award
Maïmouna Doucouré – Mignonnes
Special Jury Award (Actor Performance)
Ben Whishaw – Surge
Special Jury Award (Visionary Filmmaker)
Lemohang Jeremiah Mosese – This Is Not a Burial, It's a Resurrection
Special Jury Award (Script)
Fernanda Valadez & Astrid Rondero – Sin Señas Particulares
World Cinema-Documentary
Grand Jury Prize
Epicentro
Audience Award
The Reason I Jump
Director Award
Iryna Tsilyk – The Earth is Blue as an Orange
Special Jury Award (Creative Storytelling)
Benjamin Ree – The Painter and the Thief
Special Jury Award (Image Director)
Micrea Topoleanu, Radu Ciorniciuc – Acasa, My Home
Special Jury Award (Editing)
Mila Aung Thwin, Sam Soko, Ryan Mullins – Softie
Short Film
Grand Jury Award
So What If The Goats Die
Director Award
Michael Arcos – Valerio's Day Out
Jury Award (International-Fiction)
The Devil's Harmony
Jury Award (USA-Fiction)
Ship: A Visual Poem
Jury Award (Non-Fiction)
John Was Trying to Contact Aliens
Jury Award (Animation)
Dcera
Actor Award
Sadaf Asgari – Exam
Other Awards
NEXT Audience Award
I Carry You With Me
NEXT Innovative Award
I Carry You With Me
Alfred P. Sloan Feature-Length Film Fiction Award
Tesla
Sundance Institute NHK Award
Kirsten Tan – Higher
https://trt12punto.com/wp-content/uploads/2020/12/0a443fee-8429-4223-96de-4a248590f8fe.jpg
435
720
admin
https://trt12punto.com/wp-content/uploads/2021/01/12punto_logo-renk-en.png
admin
2020-02-04 16:38:15
2021-01-05 16:43:18
2020 Sundance Film Festival Awards Found Their Owners